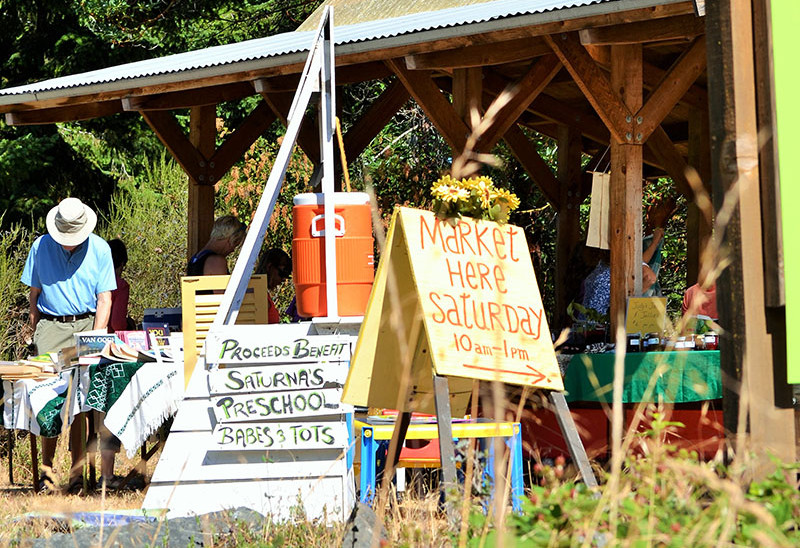 Saturna boasts a large and creative artistic community, from crafters to internationally recognized talent. There are a variety of shopping locations to suit every taste and budget.  Don't leave Saturna without taking a treasure home with you, for your collection or a treat for your friends and family! There are many local offerings and remember your support goes a long way in helping the island economy and keeping Saturna a place for the locals to grow and prosper. Thanks so much for choosing Saturna and thanks for buying local.  We value your patronage.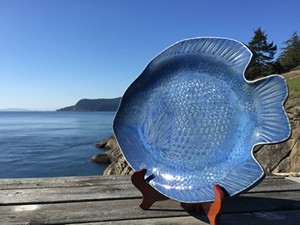 200 Cliffside Road
Saturna Island, BC V0N 2Y0
About: All pottery items are 100% locally made and fired, hand crafted and unique. Featuring functional stoneware that is food, dishwasher and oven safe. We have treasures for every budget. Check out our knitting bowls, mugs, mini casserole dishes, colander bowls and popular fish platters, plates and bowls and many orca themed items in stock. New items appearing with each firing, no two are the same. In the summer find us at the Summer Saturday Market. Summer Hours: Friday – Saturday, 11am to 5 pm; Sun and Holiday Mondays, 11am to 2 pm. Off Season Weekends and Holiday Mondays, 11 am to 3 pm or call for an appointment and thanks for supporting local!